The February "debate on equality" will be held in room R2-21 of the Paris School of Economics (48 boulevard Jourdan 7014 Paris, second floor) on February 5, between 6pm and 7:30pm.
The debate will be dedicated to the presentation of Le Retour des domestiques, by Clément Carbonnier and Nathalie Morel. The book will be introduced by Thomas Piketty.
Clément Carbonnier is professor at the université de Cergy-Pontoise (THEMA). Nathalie Morel is assistant professor in political science at Sciences Po (CEE, LIEPP).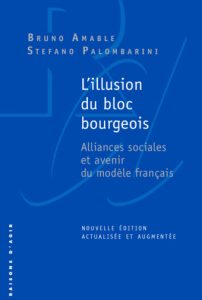 Back Cover: Depuis plusieurs décennies, la France soutient activement les emplois de services à la personne. Aujourd'hui, le secteur compte 1,2 million de salariés, représentant plus de 5 % de l'emploi total. Malgré ce succès apparent, cette stratégie n'est ni efficace ni juste. Elle crée un faible nombre d'emplois en comparaison de leur coût public.
Précaires et mal rémunérés, ces emplois « bas de gamme » contribuent à la polarisation de notre société, ainsi qu'à l'augmentation des inégalités ethniques et de genre. En outre, l'État subventionne des services de confort pour les plus aisés, au détriment des services publics ouverts à tous. C'est ainsi qu'on en revient à une société de domestiques, comme au XIXe siècle, avec de « nouveaux pauvres » au service de « nouveaux riches ». Heureusement, plusieurs pistes existent pour sortir de ce contre-modèle.