The WIL operates with a budget of € 1-1.5 million per year, mainly coming from public research institutions and public organizations, and universities hosting WIL Fellows. In the medium term, the WIL aims to reach an operating budget of €3 million per year, in order to expand and deepen the World Inequality Database.
Over the 2010-2025 period:
Budget pie chart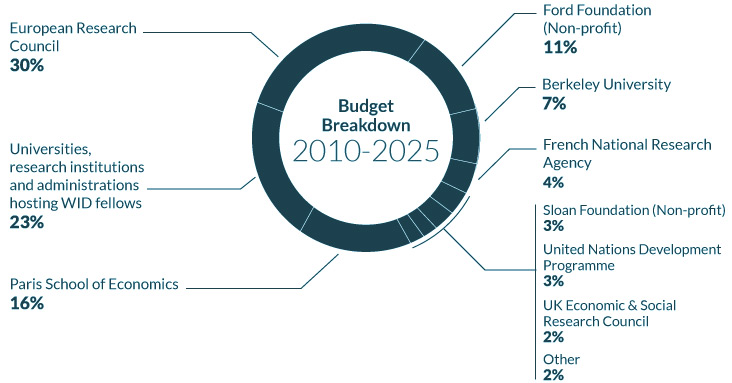 Main funders
partners
WID.world is also associated with the following partner research centers for the production of inequality data.
SUPPORT INEQUALITYLAB.WORLD
INEQUALITYLAB.world welcomes donors to contribute financially to our efforts to measure and disseminate high quality data on economic inequality and to promote democratic transparency on these issues.
To make a donation, please click on the donate button or contact us (info@wid.world).