Join us on February 13th, for a Debate on Equality dedicated to the book "The Triumph of Injustice", in presence of Gabriel Zucman. The conference will take place at the Paris School of Economics and is organized in partnership with the Seuil publishing house.
To register for this debate
click here
Summary of the book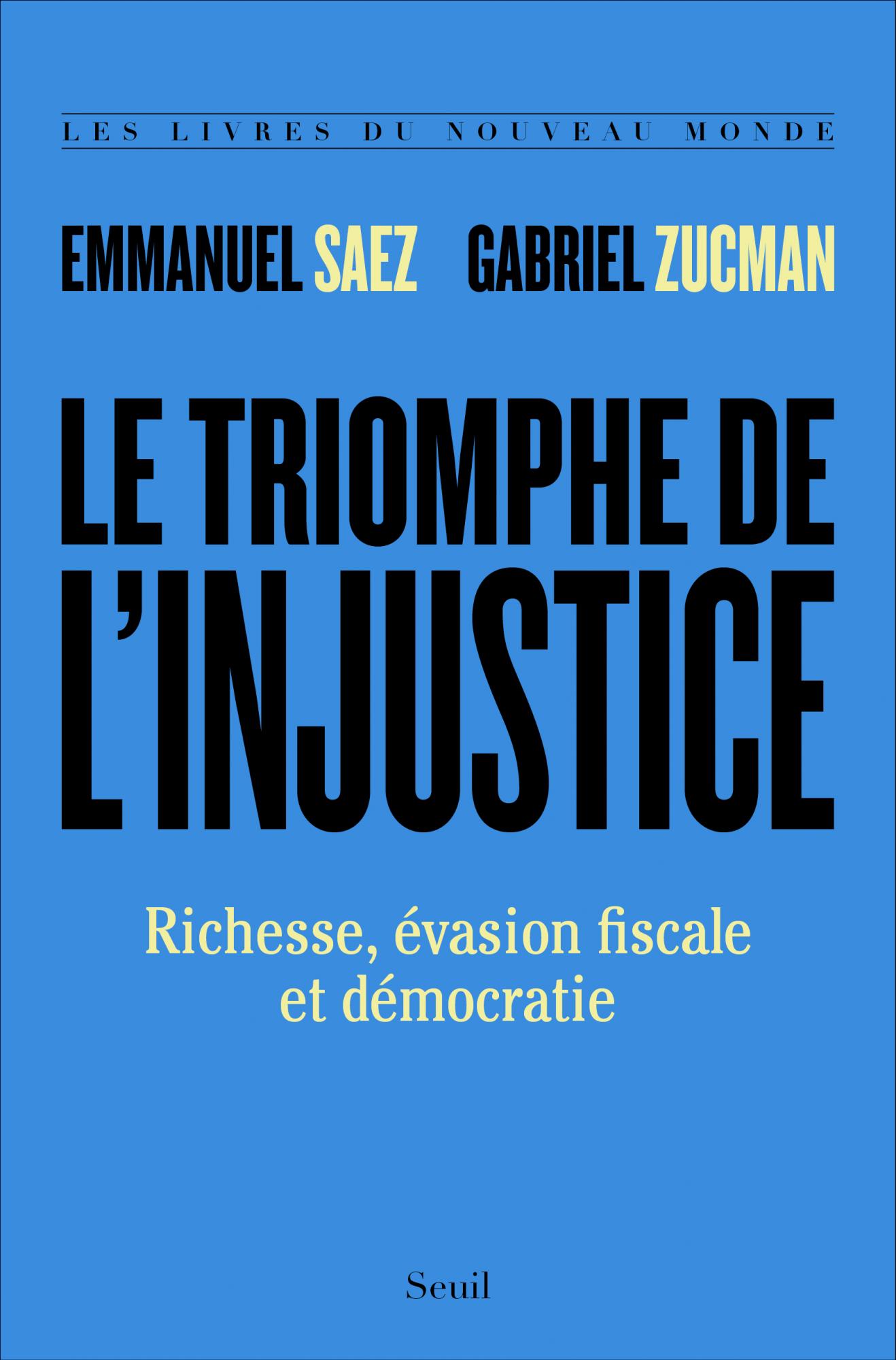 A searing examination of a key driver of American inequality—the tax system.
Even as they became fabulously wealthy, the rich have seen their taxes collapse to levels last seen in the 1920s. Meanwhile working-class Americans have been asked to pay more. The Triumph of Injustice is a forensic investigation into this dramatic transformation. Emmanuel Saez and Gabriel Zucman, economists who revolutionised the study of inequality, demonstrate how the super-rich pay a lower tax rate than everybody else. In crystalline prose they dissect the deliberate choices and the sins of indecision that have fuelled this trend: the gradual exemption of capital owners; the surge of a new tax-avoidance industry and, most critically, tax competition between nations.
It is not too late to change course. Instead of competition, we could choose cooperation, finding ways to create a tax regime that serves universal, democratic ends. The Triumph of Injustice offers a visionary and practical reinvention of taxes for that globalised world.
About the authors
– Emmanuel Saez is professor of economics and director of the Center for Equitable Growth at the University of California, Berkeley. His research focuses on tax policy and inequality from both theoretical and empirical perspectives.
– Gabriel Zucman is professor of economics and public policy at the University of California, Berkeley. His research analyzes the accumulation and distribution of wealth through global and historical perspectives.
Event details
– Emmanuel Saez, Gabriel Zucman, The Triumph of Injustice. How the rich dodge taxes and how to make them pay, W. W. Norton & Company, 2019
– Paris School of Economics : 48 boulevard Jourdan, 75014 Paris – auditorium

  The conference will be held in French.