Comment les inégalités ont-elles évolué au Canada depuis les années 1980 ? Y a-t-il des disparités entre le Québec et les autres Provinces ? Entre impôt progressif et prestations sociales, quelles sont les politiques fiscales et sociales les plus efficaces pour redresser les inégalités avant et après impôts ?
Mardi 12 décembre 2023, le Laboratoire sur les Inégalités Mondiales (World Inequality Lab, WIL) et la Chaire de recherche en Fiscalité et Finances Publiques (CFFP, Université de Sherbrooke, Québec) publient une nouvelle étude sur les inégalités au Canada depuis 1980. Le WIL et la CFFP présenteront la méthode et les résultats lors d'une conférence de lancement en ligne.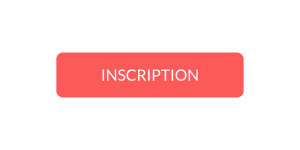 L'objectif de la conférence est de présenter l'évolution des inégalités de revenus au Canada et au Québec depuis 1980 selon l'approche des comptes nationaux distribués (approche « DINA » en anglais), qui permet deux apports importants :
1) analyser les inégalités de revenus après impôt (et non pas seulement avant impôt), et ;
2) appliquer l'approche DINA au Canada de même qu'aux provinces canadiennes.
Le webinaire sera modéré par Luc Godbout, titulaire la CFFP, en présence de Thomas Piketty, co-directeur du WIL, et des auteur.e.s de l'étude :
Silas Xuereb, WIL, University of Massachusetts, Amherst
Matthew Fisher-Post, WIL
François Delorme, WIL, Research Center in Taxation and Public Finance, Université de Sherbrooke
Camille Lajoie, London School of Economics
>>> Pour vous inscrire, cliquez ici.<<<
Déroulé 
Introduction et présentation des intervenant.e.s, par Luc Godbout
Introduction et perspectives sur la recherche sur les inégalités, par Thomas Piketty
Présentation de la méthodologie DINA appliquée au Canada, par Silas Xuereb et Matthew Fisher-Post
Présentation des résultats, par François Delorme et Camille Lajoie
Questions & réponses
Informations pratiques
📅 Mardi 12 décembre 2023, 11h30-13h (GMT-5 :00), 17h30-19h (GMT+1:00)
📍 Zoom, pour vous inscrire, cliquez ici.
🎙️L'événement se tiendra en ligne et principalement en français.
Contact
Alice Fauvel, responsable de la communication, World Inequality Lab : alice.fauvel[at]psemail.eu
Suzie St-Cerny, chercheure, CFFP Suzie.St-Cerny[at]USherbrooke.ca
Merci aux partenaires de diffusion de la conférence, le Groupe de recherche en économie et développement international (GRÉDI, Université de Sherbrooke) et le Centre interuniversitaire de recherche en analyse des organisations (CIRANO).