To mark the publication of the graphic novel Hé Patron, the World Inequality Lab organized a round-table discussion at the Paris School of Economics on Thursday November 9, 2023 at 7pm.
The event was organized in partnership with Alternatives Economiques and Editions du Seuil, and part of the Equality Debates series organized by the World Inequality Lab.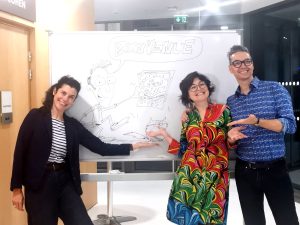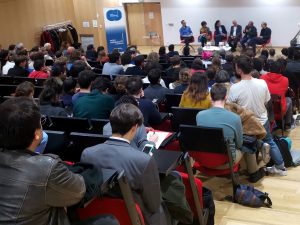 Summary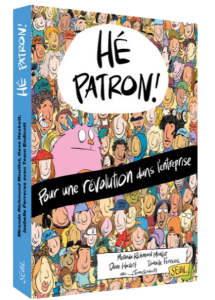 Who makes the decisions in the corporate world? Corporations – and more specifically their managers and shareholders – make decisions that affect us at every moment of our lives… without asking our opinion. This is the conclusion reached by a group of researchers from the world's leading universities in Hé Patron – Pour une révolution dans l'entreprise. The goal of this collective work is to make democracy a reality in the workplace.
The book is written by Isabelle Ferreras, accompanied by ten academics, a writer and an illustrator.
The event will bring together:
Isabelle Ferreras, professor at the University of Leuven
David 'Cartoon Dave' Hackett, cartoonist and illustrator
Miranda Richmond Mouillot, author, artist and translator with a degree in French history and literature from Harvard University.
François Ruffin, elected member and director of the documentary 'Merci Patron !'
Moderated by co-organizers:
Thomas Piketty, co-director of World Inequality Lab
Christian Chavagneux, deputy editor-in-chief of Alternatives Economiques
Practical information
📅 Thursday, November 9, 2023, 7pm-8:30pm (CET)
18h45 Doors open
📍 Paris School of Economics (amphithéâtre Daniel Cohen), 48 Boulevard Jourdan, 75014 Paris
🎙️The event will be held in French and in person.
>>> TO REGISTER, CLICK HERE <<<
Contact
Alice Fauvel, communications manager: alice.fauvel@psemail.eu